---
News & Announcements
---
Public Notice -
Monthly Meetings
Notice is hereby given that the City Council of the City of Pottsville will hold its Regular Stated Meetings at 6:00 p.m. on the second monday of each month. The meetings will be held in Council Chambers, City Hall, 401 North Centre Street, Pottsville, Pennsylvania on the following given dates:
Monday, January 8, 2024
Monday, February 12, 2024
Monday, March 11, 2024
Monday, April 8, 2024
Monday, May 13, 2024
Monday, June 10, 2024

Monday, July 8, 2024
Monday, August 12, 2024
September 9, 2024
Monday, October 14, 2024
Monday, November 11, 2024
Monday, December 9, 2024
City of Pottsville
Lisa M. Shuman
City Clerk
Please advertise on Wednesday, December 6, 2023.
Please forward proof of publication.
Account #159990
"This institution is an equal opportunity provider and employer."
---
---
A Message from the Office of the Mayor
(Christmas Lights Press Release)
Dear Friends of Pottsville,
I would like to provide you with an update on a project near and dear to the heart of our community. In 2023, a fund drive was launched to replace Christmas decorations that were more than twenty (20) years old. The Spirit of the Holidays fundraising campaign was a big success. Thanks to many individuals, businesses and organizations, we were able to exceed our fundraising goal and establish a long-term program to replace and maintain our holiday decorations.
After careful review, a design fitting our great City was selected. A sample was delivered and fifty (50) new Christmas decorations were ordered. They were delivered on November 14th, just in time for the holidays. Unfortunately, when the street department began installation, we observed server manufacturers defects that made the decorations unstable. Due to safety concerns, installation was halted.
After meeting with representative from Rileighs, it was determined that the best course of action would be to return the lights. Therefore, we will be making our old lights last just one more year. Early in 2024, we will order new decorations that will be even better and brighter. Rileighs have pledged to work with the city to correct the problem and enhance our holiday light program. We will still light up Pottsville with thousands of lights, they will simply be with decorations that have brightened many holiday seasons and memories.
I ask for your understanding and patience as we resolve this issue. In pure Pottsville fashion, we will use this as an opportunity to work together and strengthen our spirit of community and the holidays. Perhaps you can decorate your window just a bit more this year. In fact, as a measure of good faith, Rileighs have agreed to donate several cases of holiday lights to the community. If you would like a set of lights for your business, please call City Hall at 570-622-1234 extension 1346.
As always, thank you for your support and understanding.
Sincerely,
Your Mayor, Dave Clews
---
Notice of City of Pottsville Civil Service Commission Testing for the Position of:

Police Officer
Applications are being accepted for the position of Police Officer for the City of Pottsville Bureau of Police, Pottsville, PA. Application forms can be obtained in the Police Records office located on the first floor of Pottsville City Hall, 401 N. Centre Street, Pottsville, PA, Monday through Friday, 8:00 Am to 4:00 PM. Electronic forms of the applications can be requesting by sending your Name, Address, and Date of Birth via email to the police records office at policerecords@pottsvillepa.gov.
Minimum Qualifications: Must not be less than twenty-one (21) years of age at time of testing; Must possess a minimum of a High School Diploma or equivalent; Must possess a valid PA Operator's License; Must have an absence of any past Felony or Misdemeanor convictions.
Step 1 of the hiring process is a written examination. This written examination will be given by the City of Pottsville Civil Service Commission on Saturday, September 23, 2023 commencing at 9:00 AM at the Mount Carbon Fire Co. 122 Main St., Pottsville, PA. There will be no alternative dates provided.
A photo identification card will be required to enter the testing premises.
Completed applications in hard copy form, must be received by the Police Records clerk no later than 1200hrs on Monday, September 11, 2023. Only those individuals who have returned their properly completed applications by the stated deadline will be eligible to participate in the hiring process.
The starting salary for a probationary patrolman is $65,700.00, with healthcare benefits, life insurance, and retirement benefits.
Applicants who achieve a passing score on the written examination, as determined by the Civil Service Commission, shall be eligible to proceed with additional steps in the hiring process. These steps will include physical fitness testing, an oral interview, an extensive background investigation, and medical and psychological examinations.
Hiring preference may be given to successful applicants who are currently PA Act 120 certified but the certification is not necessary to participate in the testing.
The City of Pottsville is an Equal Opportunity Employer.
---
City of Pottsville Street Department
- Press Release
August 14, 2023
PennDOT will be milling and paving West Market Street from Center Street to 12th Street on:
Milling
Tuesday, August 15 - Even side (Roma side)
Wednesday, August 16 - Odd side (Murphy Jewlers side)
Paving
Thursday, August 17 - Even side (Roma side)
Friday, August 18 - Odd side (Murphy Jewlers side)
Be alert and prepared for parking & lane restrictions and delays. Please use extreme caution while driving near all construction areas.
Thank you for your cooperation.
---
Crossing Guards Needed
City of Pottsville Crossing Guard Position
The City of Pottsville currently has three available crossing guard positions located throughout the city and is seeking civic minded persons to support the safety and welfare of our community.
Essential Functions include requesting school children to wait at the curbing for safe crossing and while loading on or off the school bus; halts traffic by hand signal and/or stop paddle; alerts motorists of pedestrians using the school crossing; observes and reports any incidents or conditions that present a potential safety hazard to school children or the guard.
Physical Demands and Working Conditions require a crossing guard to stand for extended periods of time and be available to perform the essential functions during inclement weather.
Education/Training include any combination of training and experience equivalent to completion of the eighth grade in school. General knowledge of state and local traffic laws.
Requirements of Employment include: review of application, completion of mandated criminal background / child abuse clearance, and physical examination.
Please contact the Pottsville Bureau of Police Patrol Captain for additional information and assistance with the employment application.
Patrol Cpt.
(570) 622-1234 ext. 1350
---
Request for Proposals
Garfield Square Redevelopment Project - 402-406 West Market Street, Pottsville Pennsylvania
Building Condition Summary
Clarifications
Due date for proposals has been extended until August 14th, 2023.
We are accepting proposals for the address of each property individually or together.
---
Blackrock Press Release
(July 10, 2023)
As with every situation, there are two sides, so goes the Blackrock and City matter. You've read or heard the Blackrock side, now it's time for the city to simply present the facts of the matter.
Yes, on May 17th there was a kitchen fire at Blackrock. Yes, a Police vehicle in passing, heard the alarms and called it in, which dispatched the Pottsville Fire Department. Yes, the Police Officer was able to enter the building, find a fire extinguisher and put the fire out. And, yes, our first responders risked injury to help a city business. If the Police were in a different area of Pottsville, this could have been a much bigger fire. Smoke detectors were not phone connected for emergency dispatch. Although not required for code, alarms with emergency connection are just smart business practice. It should be noted that the kitchen contained a deep fryer and flat top grill without a fire suppression system that were installed after the initial inspection was completed.
The Pottsville Fire Department arrived and checked the entire building for smoke and fire. Yes, a few days after, Code Officers, both City and third party along with the fire Chief, arrived at Blackrock as is standard procedure for any fire. This is done to make sure the building is safe to reopen. Yes, a City Government official was also with them. I was that City Official and was there to make clear to all that this visit was for public safety and not a political points chase. I stayed for the basement and first floor inspections. I left before the second floor inspection, which by that time uncovered 50 violations. Some were very simple to fix, some violations were more serious. Examples included numerous uncovered electric junction boxes, several emergency lights not working, and smoke and carbon detectors missing. The improper use of electrical cords was observed where an electrical cord was run from the basement into a second story window. A string light cords were being used to power electric space heaters in the bathrooms. There were additional electrical violations discovered, several missing fire doors, as well as an obstructed path to the panel boxes. When the inspection was complete, all code officers and the fire chief sat down and showed Bobby Weaver what needed to be done to reopen safely. The Code officers and fire chief then returned to city hal and put together a written itemized list to be addressed, which was then delivered to Mr. Weaver as soon as possible allowing him to clean up and get corrections underway.
It should also be noted that Blackrock was operating with a temporary occupancy permit due to COVID delays that prevented some in person inspections. The City of Pottsville did what we could to assist Blackrock to open so they could start earning income - important for all parties, the Weavers for personal income, the City of Pottsville for the tax base, and to assist other community partners to see a return on the several hundreds of thousands of dollars invested in the project. The Citty of Pottsville has continually tried to work with Bobby Weaver on the Blackrock Project, even holding a meeting with his attorney and architect along with the city attorney, code officers, and city officials.
It only makes sense for a business so invested in another business (City of Pottsville) to assist and guide the business invested in (Blackrock) to success and longevity.
I find it interesting that while Bobby Weaver was the President of the Pottsville Area Development Corporation (PADCO), he noted all of the successful businesses that have opened over the past 3 years, all code compliant and open for business. The Pottsville Business Association is working on sharing all those success stories as well. But yet, Bobby Weaver claims it's difficult to do business in Pottsville. I've made it a point to tell all city employees that, "as a business owner, I view each entrepreneur, owner, and citizen as a customer. I expect these people to be treated as such." I've attended many ribbon cuttings for new businesses along with members of City Council, with more opening soon. Business has moved here from other towns and more inquire all the time. In the past 48 months, the City of Pottsville has invested more than $1.2 million directiy to Pottsville business development. This fact shows the level of commitment that city has shown to economic development.
I believe it is also important to address the issue of fair code administration and communication. Yes, each commercial project requires appropriate stamped drawings. The city did not request or receive eight (8) sets of plans regarding Blackrock. To date, the city has received three (3) sets of drawings for the Blackrock Brewing Company. The first set was approved in February 2021 for the use of the first floor and basement. The second set of drawings was submitted earlier this year for the use of th second floor and were denied. The drawings were submitted after two years of discussions with the owner on what was required to open the second floor. This includes a hearing requesting relief from installing a sprinkler system which was denied by the Board of Appeals. Six (6) complaints were filed by Mr. Weaver with the Pennsylvania Department of Labor and Industry in regards to this matter. All complaints were responded to by the Department with "No Merit" showing that the submission was appropriately denied. The third set of drawings was submitted June 22, 2023 for revisions to the building. These drawings were denied because the fire suppression system was not included with the submission as well as issues with the occupant load calculations.
Now, I would like to address the issue of communication. The City of Pottsville has worked closely with this project from the very beginning. Between May 17th and June 28th alone, there have been over 60 emails between the city, Mr. Weaver, and his Design Professional. In addition, there have been countless phone calls. Contact with Mr. Weaver and his Design Professional was almost daily during this period.
The City of Pottsville has a responsibility to make our community safe. The proper enforcement of building codes is our most important tool. It would be unsafe and unfair to expect some businesses to comply with minimum code requirements and exempt others. We must enforce the same codes to all commercial establishments. Building codes are not specific to Pottsville. They are state minimum requirements for how structural, electrical, plumbing, mechanical, and other systems are designed and constructed.
The codes ensure that buildings provide adequate safeguards for occupants to reach safety in the event of a fire. This means clearly marking exits and egress routes out of the building. There also needs to be an adequate lighting and notification systems to promptly notify occupants in the event of a fire.
Backup egress routes also need to be clearly defined to get occupants to safety in case a primary egress route fails. Fire suppression systems need to be installed where required to protect the occupants of the building and also the structure from catastrophe. Our goal is to protect the life, health, and safety of the occupants of any structure by ensuring that the minimum safeguards are in place.
As Mayor of Pottsville, I will ensure that we will work with this and every City business. I have owned and worked in retail for more than 30 years. I fully understand the value that small business adds to our community, as well as the challenges that we all face to be operational and resilient.
We remain committed to assisting residents, businesses, schools, churches, and nonprofits to add to this great community. The City of Pottsville only asks for cooperation and compliance with basic safety standards.
Mayor Dave Clews
---
---
2023 Paving Project
Continuing from the Request of Proposals for the Garfield Square Redevelopment Project are two presentations regarding street paving in the City of Pottsville:
---
Community Garden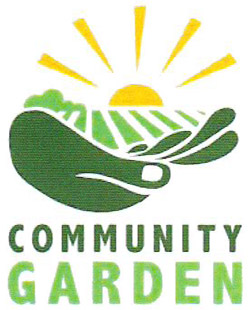 Sign up to participate in our 2023 Pottsville Community Garden Program! Located at the JFK Pool Complex, garden plots will be available from May to mid-October on a first come first served basis. A few accessible, raised-table garden beds will also be available. Garden rental is $25 for the 2023 season. Due to limited space, City residents will be given priority. You can register by sending an email request to cityadministrator@pottsvillepa.gov, by calling (570) 628-4417, or request in person in Room 300 of City Hall, 401 North Centre Street, Pottsville. Gardeners will be asked to complete a brief application and sign Community Garden rules.
Documents
2023 Timeline
Early May: Gardens open
June 1st: Deadline for plots to be planted otherwise forfeited to waitlist
October 23: End of the growing season; Deadline for all material to be removed from plots
Other Information
Compost bins will be available in the garden area.
There are no bathrooms in the garden. The nearest portable bathrooms are located near the tennis courts that are adjacent to the gardens.
Water will be available on site for the gardens.
A bulletin board will be available for announcements, produce sharing, or gardening tips.
Gardeners will bring tools needed.
We would like to hold educational meetings and social events to grow our sense of community as well as plants. If anyone is interested in serving on a committee to plan and organize these activities, please indicate your interest on the application.
Garbage bins will be available in the garden area for trash.
---
Meeting Agenda Updates
All past and future meeting agendas for the City of Pottsville will be posted in the Calendar / Agenda page of the website.
Meetings will be posted 24 hours in advance of their scheduled dates.
---
City of Pottsville now Accepting 2023 Tax Payments Online
The City of Pottsville is now accepting 2023 tax payments online. There is as service fee required by GovPayNet/AllPaid, the payment processing company. The link below will take you to the payment screen. https://www.govpaynow.com/gps/user/cyg/plc/a002ge
Please fill in all the information, and under the Parcel # or bill number you can enter the bill number, which is located on the Real Estate and Per Capita Tax bills. Please make sure the bill number or parcel id is correct so payment is applied correctly. If you are paying the Per Capita tax, the amount is $72.05. If you are applying for the exemption which includes, retirees, homemakers, disabled, or anyone whose earning are less then $5,000.00 for the year 2023 that amount is $15.00. If you are applying for the exemption you still must submit an exemption form. If you are paying Real Estate please pay the amount that is due under Mar-Apr. If any payment is entered incorrectly, your payment will be rejected. If you have any questions please contact us at 570-628-2044.
---
The Spirit of the Holidays Lighting Campaign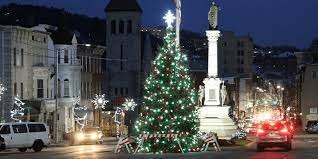 From Mayor Dave Clews - The spirit of the Holidays are alive and well in Pottsville. Each year, the City puts up thousands of lights to brighten our holiday season. City decorations include the beautiful city Christmas tree in Garfield Square, the transformation of Yuengling Park into a winter wonderland, the new holiday greeting sign that welcomes people to the Western entrance to Pottsville and the shooting stars that provide cheer and spirit to our downtown.
Unfortunately, our downtown lights on are over 20 years old and need to be replaced. That is why I am asking for your help.
The City of Pottsville is excited to announce a community wide fundraising project to facilitate the purchase and maintenance of holiday lights in our City.
Our overall goal is $35,000 to replace those old tired lights.
The Pottsville Business Association has kicked off this campaign with a $10,000 donation.
Our remaining goal is $25,000
How can you help?
Please consider making a donation to help make this fund drive a success. We are confident that this project will add to the positive growth and revitalization that is taking place in our City. If you would like to help, contact the Mayor (570) 622-1234 or via email at mayor@pottsvillepa.gov.
You may also use the form below:
---
---
Progress Avenue Restoration Project
(July 23, 2020) - The City of Pottsville is pleased to announce that all Federal and State funding is now in place to begin the repairs to the Progress Avenue culvert damaged by unprecedented flooding in August 2018. City officials and administration are working closely with project Engineers to secure the required state permits and property easements that must be executed with adjoining property owners. Concurrently, Alfred E. Benesch & Company, City Engineer, is completing the details of the bid package.
The joint cooperation of FEMA (Federal Emergency Management Agency) and PEMA (Pennsylvania Emergency Management Agency) has made it possible for the City to advertise and solicit bids for the project in August 2020. Ideally, the bid contract will be awarded in September, provided all necessary safety measures are in place prior to and during the construction phase.
Please visit the City Projects page in the City of Pottsville's website for updates on construction and anticipated timeline for completion.
---
COVID-19 Reports
(March 26, 2020)
---
Pottsville Brings Residents and Visitors Smarter Parking Options with the ParkMobile App
Pottsville, Pennsylvania - 4 October 2019 - ParkMobile, the leading provider of smart parking and mobility solutions in the United States, has partnered with the City of Pottsville to enable drivers to pay for parking from their mobile device. The ParkMobile app is now available at approximately 800 spaces around the city.
New stickers and signage will provide information to drivers on how to pay for parking using the app. ParkMobile is available for free for both iPhone and Android devices, and users can additionally register on parkmobile.io.
After setting up their account, customers can immediately begin using the system with their registered mobile device. Users simply enter the zone number posted on nearby signage, choose the duration of time they'd like to park, and hit the "Start Parking" button to begin their session. The ParkMobile app gives users the ability to pay for parking on-the-go by allowing them to remotely view and update or add time to their parking session - right from their mobile device.
Pottsville has the unique power of having only one zone number. With this structure, Pottsville allows users to pay for all-day parking only once, while still being able to move around the city freely. This will now include areas along Centre Street and Garfield Square.
Historically, Pottsville has allowed for free parking after 5PM on weeknights and all weekends and holidays. The Pottsville Parking Authority is pleased to announce that this courtesy will be continued.
ParkMobile has a growing audience in the Northeast with parking available in major cities like New York City, Boston, and Baltimore. The app is also widely available throughout other Pennsylvania markets, such as Harrisburg, Philadelphia and Pittsburgh.
"We're thrilled to expand our network to Pottsville," says Jon Ziglar, CEO of ParkMobile. "We want to provide every driver across the Northeast with a smarter parking experience that allows them to easily process their transactions using the ParkMobile app."
ParkMobile is the most widely used mobile parking solution in the country with more than 16 million people using the app over 60 million times per year across over 400 cities. ParkMobile is excited to make a difference leveraging its large network of users as it expands into Pottsville.
About ParkMobile
ParkMobile, LLC is the leading provider of smart parking and mobility solutions in North America, helping millions of people easily find, reserve, and pay for parking on their mobile device. The company's technology is used in thousands of locations across the country, including 7 of the top 10 cities as well as college campuses, airports, and stadiums. People can use ParkMobile solutions to quickly pay for on-street and off-street parking without having to use a meter or kiosk. Additionally, ParkMobile offers parking reservations at stadium venues for concerts and sporting events. Reservations are also available in metro area garages, allowing people to drive into the city without having to worry about finding parking. ParkMobile has been named to the Inc. 5000, Deloitte Fast 500, Smart Cities Connect "Smart 50," and the Atlanta Journal Constitution's Top Workplaces. Additionally, the company won the 2019 Stevie Awards for Most Innovative Tech Company and Best Travel App. For more information, visit ParkMobile.io or @ParkMobile on Twitter.
ParkMobile Contact:
Jeff Perkins, CMO, jeff.perkins@parkmobile.io
Pottsville, Pennsylvania Contact
John E. Levkulic, Interim Executive Director,
Pottsville Parking Authority
www.PottsvilleParking.com
jel@levkulicgroup.com
---